IT solutions and comms specialist Lanway have appointed Julie Anderson as account manager extending their education expertise.
Anderson joins from the Westfield Centre, an arm of Lancashire County Council providing IT support and consultancy for schools in the area.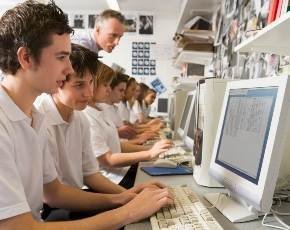 Her extensive experience and personal approach will now be channeled into developing Lanway's primary and secondary school offering across the UK.
The company already works with schools and colleges, delivering solutions ranging from networking and virtualisation to hardware upgrades and wireless connectivity.
"Julie is a great addition to the Lanway team – she's done fantastic work with the Westfield Centre over the years, and has strong relationships in place with schools across the region," said Andrew Henderson, managing director at Lanway.
"Building long-term partnerships is really important to us as a business and Julie's ethos fits perfectly with that."
Anderson added: "It's great to be able to hit the ground running with such an energetic, ambitious education team. There are lots of areas for us to stretch our legs in – I'm especially interested in building up our Apple capabilities so we can offer schools even more choice."
---
This article was amended on 8 October 2012 to correct an error: we had stated that the Westfield Centre had been discontinued. Lancashire County Council has asked us to point out that this information was inaccurate and that the Westfield Centre is still in operation.