After the European server market saw yet another quarter of decline, Gartner analysts have warned there is little prospect of imminent recovery, saying that the region lacks "many of the long-term growth drivers that other regions enjoy" and "economic malaise is limiting the short-term outlook".
"New product introductions may help spur some improvement in demand as we move into the second half of the year, but the key issue for vendors remains one of execution in order to make the most of competitive opportunities," said research director Adrian O'Connell.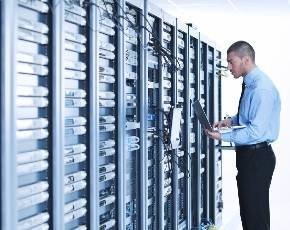 A total of 585,304 units were sold into EMEA during the three months to 30 June, according to Gartner, down 4.4% year-on-year. Revenues dropped 11.6% to $3.25bn (£2.05bn).
O'Connell revealed that regionally, RISC/Itanium Unix server revenues dropped 25.1% as migration away from Unix platforms continued, while x86 was also down 2.9%. The other CPU segment saw sales fall by just over 37% as general weakness was compounded by a cyclical low in terms of product lifecycles.
John Green, CTO at HP partner Prolinx, said that asset sweating through increased interest in cloud and server virtualisation technologies meant that "refresh cycles are being pushed out of the picture", which was not helping vendors shift their hardware.
By vendor HP topped the pile in EMEA, accounting for 41.6% of units sold, down 9.9% on the year-ago quarter, while second-placed Dell grew its shipments by 5.7% to take marketshare of 19.3%.
The third and fourth spots on Gartner's table were filled by IBM and Fujitsu, which booked shipment declines of 17.6% and 19%, while fifth-placed Cisco grew shipments 49.6%, albeit from a very low base.
In revenue terms, the top five were HP, IBM, Dell, Oracle and Fujitsu, with only Dell booking growth and sales at IBM and Oracle crashing by 21% and 23% respectively.
The worldwide picture was barely any better, although shipments were up slightly at 1.4% to 2.36 million units, sales declined 2.9% to $12.8bn. In shipment terms HP was also the global market leader, trailed by Dell, IBM, Fujitsu and Lenovo, with only Dell and Lenovo booking growth.