Computacenter has upped its interim shareholder interim dividend by 11.1% despite booking a 9.7% slide in adjusted pre-tax profit in the first half of its financial year.
The firm said that the dip, down to £24m, came thanks to additional start-up costs associated with new contract wins, primarily in its German business.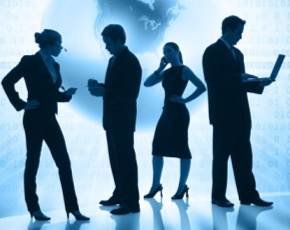 Sales at the services and solutions provider ticked up 4.2% to £1.42bn, including acquisitions. Overall UK sales were up 5.7% to £578.2m.
Once again it was the Services business that delivered the goods at Computacenter, with double digit organic revenue growth across the board, and a 9.4% swelling in its contractual services base to £595m.
The firm said it had made progress with efficient integration of new service contract wins in the UK, and had a particularly strong UK contract pipeline heading into H2.
Meanwhile, Supply Chain revenue crept up 4.3%, 1.3% in the UK, with local margins constricted by a shift in customer purchasing patterns and a one-off high margin deal booked during 2011, the effect of which still echoes on the balance sheet. Much of this growth came from Windows 7-led sales.
Chief exec Mike Norris said he had been encouraged by the good news coming out of the Services business but said: "We must now replicate the successful contract win integration achieved in the UK across the Group…. This is not a simple or quick process and much work needs to be done."
Norris predicted that although the momentum stored up in the UK business would keep the figures going in the right direction in the last six months of the year, top line Services growth in Europe would likely be slower as the firm puts its house in order.
In a note this morning, TechMarketViews analyst Anthony Miller said that Computacenter's statement was largely a case of dotting the Is and crossing the Ts, but raised questions over the lack of commentary regarding its C3 cloud services business and urged the firm not to get complacent.