Stock at services player Phoenix IT has slumped after it revealed on Monday that it had uncovered evidence of a deliberate accounts misstatement at its midmarket managed services business Servo.
An unnamed manager at Servo's Leeds site has already been suspended pending an operational and business review of the areas impacted.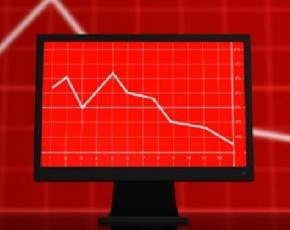 It admitted that certain control processes within Servo's finance function were "repeatedly and deliberately circumvented".
Cleaning up the mess could cost it up to £14m on a post-tax basis, Phoenix said. This means that full-year EBITDA to the end of March 2013 could be somewhere in the range of £38m to £44m, as opposed to the previously forecast figure of £48m.
It will book the adjustment in its half-year results at the end of September, but otherwise expects that it will remain in compliance with its banking covenants, saying its net debt and working capital requirements could continue to be met by current facilities.
Auditors PwC and commercial law specialists Nabarro are to carry out independent forensic investigations, Phoenix said.
"A few months after coming on board a year ago, CEO David Courtley announced that all of Phoenix's operations would be unified under the single brand," said TechMarketViews managing partner Anthony Miller.
"This has not been without its challenges, which makes today's news all the more unsettling," he said.