Tech Data has swallowed up SCH's distribution business, SDG, in a deal valued at around £219m to augment its enterprise distribution unit, Azlan and strengthen its wider broadline capabilities.
The deal, which sees the firm pick up SDG, IQ Sys and ISI in the UK, ETC and Best'Ware in France, and ETC in the Netherlands, will add over £1bn of sales to Tech Data's European revenues.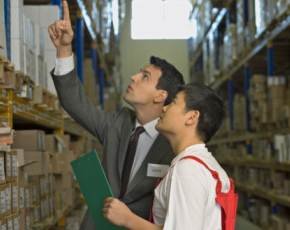 It also includes a supplier agreement where SCH will commit to making an incremental annual spend of £316m with Tech Data over the next five years.
SCH plans to plough the money back into its solutions and services business SCC to target greater leverage among midmarket and public sector customers, adding that the disposal of its broadline products, which represent about 40% of sales, would allow it to concentrate on higher margin technology, including cloud computing.
In its statement today it said it had taken the decision to sell up after becoming increasingly aware of the market drive around partner consolidation as vendors look to work with fewer, more specialist organisations.
SCH said it was also conscious of its status as a hybrid distie-reseller, which it conceded presented some challenges in terms of executing effectively in the channel.
Group chairman and chief exec Sir Peter Rigby said the opportunity to maximise its ROI and deploy a single, focused strategy through SCC had been too tempting to pass up.
"SCH has come to view the disposal of SDG as a fantastic opportunity, where its strengths can be better developed within a global parent with distribution as its core focus," he explained.
"For the first time in the Group's history there is a single focus and concentration on what has always been our core business," he added.
Tech Data CEO Bob Dutkowsky spoke of underlining the distie's commitment to its diversification strategy.
"It adds both breadth and depth to our product and customer portfolios and creates a comprehensive enterprise solution stack in networking and communications, server and storage and enterprise software across a broader pan-European footprint," he said.
---
Image credit: Jupiterimages