Acquisitive cloud services and UC provider Six Degrees division Datahop has signed up to offer network services via carrier-neutral datacentre provider Interxion's new London facility.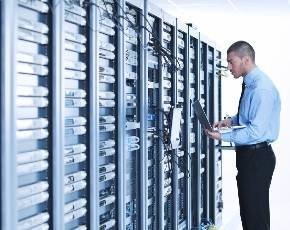 Datahop – which was acquired in May 2012 – owns a resilient, high-speed fibre ring network connecting 21 points of presence in London and several other European cities, and the expansion into Interxion's new datacentre is intended to bring it into closer contact with Interxion's more diverse customer base, especially within its Digital Media, Finance and Cloud Hubs.
Interxion's London campus already houses over 50 carriers, but the addition of Datahop as the first operator to offer Tier 1 Transit and Multihomed Transit services marks a departure for the firm, according to Interxion UK MD Greg McCulloch.
"Good connectivity options are critical to our customers and … the Datahop service is a valuable addition to our carrier community," he said. "It's great that our customers can now benefit from their comprehensive portfolio of services."
Six Degrees Managed Data Division managing director Daniel Lowe added: "We pride ourselves on acting fast to capitalise on new opportunities. [This] is a great opportunity for us to create new services and improve our network reach."