Global spending on public IT cloud services is set to hit over $40bn (£25bn) this year on its way to a $100bn high four years from now, according to the latest statistics from the industry-watchers at IDC.
This amounts to a compound annual growth rate of just over 26%, outpacing growth in the rest of the industry by a factor of five, analysts claimed.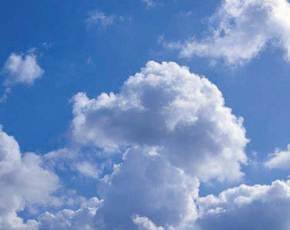 By the time of the Rio Olympics, public IT cloud service sales will account for 16% of IT revenue in applications, system infrastructure software, platform-as-a-service (PaaS), servers and storage, said IDC, with cloud generating 41% of all growth in those categories.
IDC SVP and chief analyst Frank Gens warned that this meant suppliers and vendors would need to be at the top of their game.
"Quite simply, failure in cloud services will mean stagnation," he said. "The industry is in the midst of an important transformative period as companies invest in technologies that will drive growth and innovation.
"By the end of the decade IDC expects at least 80% of the industry's growth and enterprises' highest-value leverage of IT, will be driven by cloud services and other third platform technologies," he concluded.
Shorter-term, although SaaS will claim the largest share of public cloud services spending, basic storage and PaaS will be challenging, and Gens advised that accelerating PaaS rollouts over the next 12 to 18 months would be critical to maintaining cloud momentum.
Rob Lovell, CEO at ThinkGrid, which was acquired by Colt in August, said resellers ought to sit up and take notice of IDC's findings as they presented "a significant threat and opportunity."
"Ultimately, providing quality services and a range of vendor-agnostic solutions will allow resellers to offer more value to their customers and build on their existing, trusted relationships," said Lovell.
Meanwhile, Richard Davies, CEO at IaaS white-labeller ElasticHosts agreed that resellers needed to be able to start offering cloud servers or risk "missing out on a vital revenue opportunity and losing existing customers to big name clouds."
---
Image credit: Digital Vision