IBM specialist Portal and Microsoft partner m-hance are among a host of channel players named to the twelfth edition of the annual Sunday Times Hiscox Tech Track 100 league table.
Compiled by Fast Track, the table lists the UK's top 100 private technology companies by sales growth over a rolling three-year period.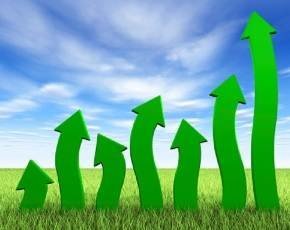 Portal has entered the list for the first time in 96th place, while m-hance, which was only formed last November, came in at number 80.
Portal saw its sales grow 50% to £21m in the 12 months to 31 March 2012, and managing director Shamus Kelly said that while the firm had achieved recognition from many areas for its solutions delivery capabilities "making the Fast Track list is a major landmark for the company, and testament to the team work and dedication of all our staff".
M-hance, which in its previous life as Calyx Software grew sales from £3.1m in 2008 to £9.6m in 2011 before its combination with two other Microsoft partners, is targeting sales of £22.2m this year.
CEO Mark Thompson, said 2012 was a landmark year for the firm: "We have launched our own range of integrated cloud, mobile and social ERP solutions, gained some major new business wins and have made significant progress in improving our products and services."
"We will continue to invest strongly in our solutions to drive further productivity benefits, whilst seeking to make strategic acquisitions to strengthen our market position," he added.
Also making the list were Slough videoconferencing specialist BCS Global; acquisitive Hampshire SME comms provider Peach Telecom; education and SME networking firm Updata; Reading SAP reseller Invenio; Manchester cloud solutions specialist ANS Group; Block Solutions, recently named as Cisco's Global Solution Innovation Partner of the Year, and channel stalwart Kelway, among others.
British vendors making the list this year included cloud email management firm Mimecast.