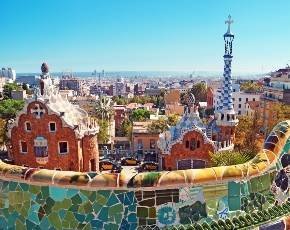 VMware has almost halved the size of the deal value that partners need to achieve with new customers to earn an extra 10% rebate.
The virtualisation vendor has also introduced changes that enable partners to discover whether a deal qualifies as a new customer win as soon as they register the deal.
EMEA SMB director John Churchhouse said the reduction in value for qualifying deals from $10,000 (£6,250) to $6,000 (£3,750) would "massively increase the opportunity" for channel partners.
If the same partner also made the sale in one of VMware's six channel competency categories, it could qualify for an additional 10% rebate, he added.
Churchhouse revealed the changes at the VMworld 2012 conference in Barcelona. Speaking at the same event, his colleague, Benjamin Caller, senior director for EMEA partner and SMB marketing, played up some of the vendor's marketing activities with its partners.
VMware had made over 30 partner-ready marketing campaigns available to channel partners this year free of charge, he revealed, adding those that availed of some of VMware's joint marketing activities could expect to increase their pipeline by up to 20 times, if not more.
Churchhouse emphasised VMware's channel credentials, highlighting its decision at the beginning of the year to change the role of its 45 inside sales people in Cork to focus on working solely to support channel partners.
He added that all of VMware's changes had made it "even better to be a VMware partner pushing into the SMB space".