The smartphone is rivalling laptops and tablets as one of the most important pieces of hardware for most workers as the BYOD continues to gather momentum.
The latest insight into the mobile workforce comes from iPass, which found that smart phones were being purchased by staff themselves as part of an increasing trend of self-provisioning BYOD policies.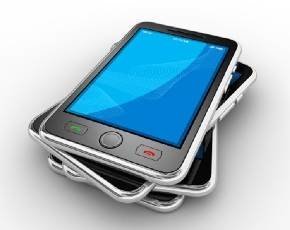 The number of firms buying phones for staff declined from 58% to 33% with self-provisioning increasing to 46% over the past year from 42%.
The latest quarterly iPass mobile workforce reported that although Apple still dominated the smartphone ranks it was being chased hard by Android, which had overtaken the Blackberry as the second most favoured option by in the corporate world.
"It is interesting to see that less and less businesses are provisioning their employees with smartphone and tablet devices, and more employees are using their own: tangible proof of the BYOD trend," said Rene Hendrikse, vice president EMEA at iPass.
The smart phone was ranked as third after wallet as keys by workers viewing it as one of life's essentials but is usually used in conjunction with both tablets and laptops to generate more work.