Rapid 7 opens London office in international expansion
Security software vendor Rapid 7 continues to grow, with plans to expand operations in London, Hong Kong and Australia
Security software vendor Rapid 7 plans to expand internationally, starting by opening a London office in the UK.
Corey Thomas, president and chief executive officer of Rapid 7, told our sister title Computer Weekly that it has plans for international growth in London, Hong Kong and Australia, where the firm already has a presence.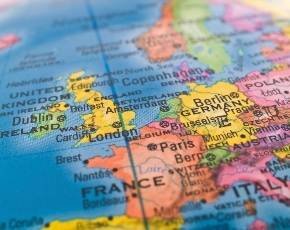 Rapid 7, headquartered in Boston, has nine offices globally with 350 employees. The company had an estimated 200 employees one year ago and Thomas said it has six full-time recruiters filling positions in its offices internationally.
Rapid 7's team expansion stems from a recent growth in customer numbers, reporting 200 new customers in the second quarter of 2013 – up from 150 customers in Q1 this year – making a total of 2,500 enterprise, mid-market and federal customers worldwide.
Thomas said: "Each region requires something different, so our products will reflect that. For instance, for European customers, it is all about the importance of privacy."
Rapid 7 moves into security data and analytics
At Rapid 7's United 2013 summit this week, Lee Weiner, senior vice-president of products and engineering at Rapid7, unveiled the supplier's ControlsInsight and UserInsight products.
He said: "Our ambition is to make it easy for defenders to get insight into their increasingly complex environment, so they can act effectively to manage and reduce security risk. We call this 'insight driving action'.
"It's difficult for security professionals to sift through the noise that's bombarding them and identify relevant threats so they can communicate the current state of their organisation's security. It's even harder to gauge what's working and what's not, and where further investment or action is needed. We aim to give them this insight. and help them achieve progress in reducing risk."
Thomas explained that ControlsInsight and UserInsight focus on the effectiveness of security controls in place and the risk associated with the users across an organisation.
Discussing ControlsInsight, he said: "Data can be time-consuming, expensive and it can be hard to get what you need from it. We are evolving the portfolio to make sure customers have better access to data and find it easier to analyse. Most companies do not have the money to hire a data scientist to interpret the data."
On UserInsight, Thomas said a user's company wants them to be productive and to have access to what they need however: "Hackers are well aware that the user is the weakest link. Normally a security guy wouldn't have enough visibility of all of the users' activities. The security guy can now have visibility of each user, their apps, where they click most often, for instance, and identify where their risks are. This allows maximum productivity with minimum risk."
MicroScope+
Content
Find more MicroScope+ content and other member only offers, here.