Customers using Six Degrees Group's datacentre and hosting services faced downtime on Tuesday – a crucial business day after the Easter weekend – as the datacentre, hosting and managed services provider suffered an outage for more than 12 hours.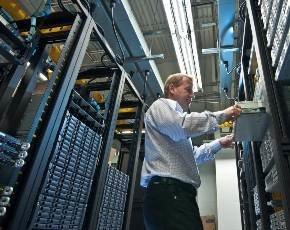 Hosting Company 5QuidHost, which uses Six Degrees's datacentre, received multiple reports of downtime across its servers on Tuesday.
"A major service outage upstream of our equipment has been confirmed. Our servers remain online to the majority of the internet, but some customers using certain providers may see poor performance or inaccessibility of their sites," 5QuidHost's support page read.
"We have been advised by our upstream provider that this issue is being worked on as a top priority, although they are unable to provide an estimated time to resolution currently.
"Our upstream provider advises us that a fix is now in place for most external routes. Unfortunately, access from certain UK ISPs still seems to be affected," it read.
Citrus Suite, the Birmingham-based application developer experienced network outage. "Six Degrees datacentre's outage had a knock-on effect with our business as we use 5QuidHost for our email and collaboration services", Chris Morland, director of Citrus Suite said. "It was very inconvenient".
A member of Six Degrees Group's support team confirmed the datacentre outage. "The outage, which occurred for most of the day Tuesday, affected a majority of our customers," the support staff said.
But the issue has now been resolved and an investigation into what went wrong is underway. "An RFO (reason for outage) will be sent out to customers soon," he said.
The lack of communication from Six Degrees about the datacentre facility outage irked many of its customers.
"I'm not actually a direct client of them, but a supplier I use is hosted with them and so our email services were affected. I was just very surprised in this day and age at the absolute lack of acknowledgement from them on social media about the issue," said Andy Ross from IT company Happenweb.
Many customers took to Twitter to express their anger at the outage and the lack of communication from Six Degrees.