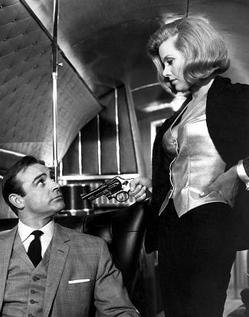 It's not often that the worlds of network resale and international espionage collide headlong.
But on Tuesday evening GCHQ head Iain Lobban gave a speech calling for networking and security firms to work with the government to counter the threat of cyber attacks on the UK's infrastructure.
Lobban warned of growing levels of web-based attacks against private businesses and the possibility of hostile attacks by other countries.
It is already widely understood that Chinese intelligence agencies may have used the web to attempt to infiltrate systems in this country.
And if Chinese and Iranian complaints over the recent outbreak of the Stuxnet worm are to be believed, we can dish it out, too.
In an age of such great, and increasing, dependency on the world wide web, it is clear than communications systems are going to become more vulnerable to attacks from hostile powers, as well as criminals out to make a fast buck, so I think it's safe to say that Lobban was not just scaremongering.
Evidently his words have struck a nerve with some in the industry who would perhaps rather have forged a career as an international man of mystery.
Ed Rowley, product manager at M86 Security, a provider of real-time threat protection and secure web gateways, is clearly eager to step into James Bond's patent leather shoes and take up his trusty Walther PPK.
"We would welcome the opportunity to work with GCHQ on the identification of cyber threats, using real-time code and behaviour analysis, to detect the type of malicious code that is opften used as part of a tagreted attack," he said.
"Co-operation between government agencies and the private sector has proven to be successfultime and time again, and from an information security perspective it has become essential: the problem is too big and the stakes are too high for the public sector alone," he added.
So equipped with a server that's also a remote controlled explosive device - rustled up by Q of course - perhaps we can expect to see the famous 007 making an appearance in a data centre near you.
If you're driving into the office and you see a classic Aston Martin on your tail, or a suave looking gent asking questions of the IT department, my advice would be to take cover.
And if you come through unscathed and want to buy him a drink in the pub after work, remember he likes his martinis shaken, not stirred.
Photo courtesy Everett Collection, Rex Features.
This was first published in October 2010