Alcatel-Lucent makes an epic PR cock-up
Just occasionally, a PR cock-up comes around that has journalists goggling at their screens in disbelief. So on that note we'll start off 2011 with a cautionary tale from Alcatel-Lucent, which has just appointed former BT 21CN supremo George Nazi to its quality assurance and customer care team. But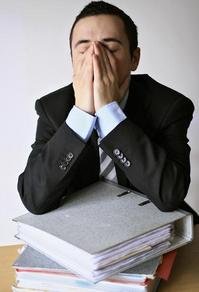 Just occasionally, a PR cock-up comes around that has journalists goggling at their screens in disbelief.
So on that note we'll start off 2011 with a cautionary tale from Alcatel-Lucent, which has just appointed former BT 21CN supremo George Nazi to its quality assurance and customer care team.
But how did Alcatel-Lucent choose to mark the occasion? With an inappropriate headline that defies belief, that's how.
For reasons that remain unknown, Alcatel-Lucent's in house PR teams elected to give the following the all clear:
"Alcatel-Lucent strengthens its leadership team with George Nazi's appointment in senior execution role."
Now, George should receive some credit here. I hope others always take him on the strength of his character and achievements as is right, and of course we wish him the very best of luck in his new role.
But with the best will in the world his surname is hard to avoid.
I really have to ask, who the dickens thought that combining it with that headline was a good idea?
Photo courtesy: Olivier Van Naemen/Rex Features
MicroScope+
Content
Find more MicroScope+ content and other member only offers, here.