In the good old days there used to be a seasonality to the channel that meant that any week now things would start to grind down for the summer.
It was never as extreme as the summer breaks the French enjoy but it was there nonetheless and it impacted the timing of product launches and events in the industry. I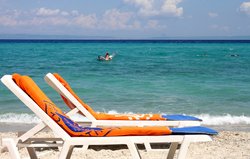 t also of course dictated which was the weakest quarter in the year.
But in a conversation with a reseller contact the other day the question of a return to seasonality was met with a negative response. Things are moving in an unpredictable way month to month.
The consensus seems to be that the first quarter was very good, a real return to form after a tough 2009. But then it dipped with a poor April before bouncing back with for some a record breaking May. June didn't seem to be looking too bad as we moved into July.
Perhaps seasonality will never return and that might not be such a bad thing if July and August deliver better results but it's not a great thought that the final quarter of the year might not produce the high volumes of sales we have all come to know and expect.
There have been some people in the channel with the desire to get a flat and predictable monthly performance as an alternative to seasonal peaks and troughs. But we don't seem to be anywhere near that situation either.
The real victims of the monthly up and down sales figures are those in the financial departments responsible for planning and keeping an eye on the numbers. Their models and charts have been struggling to have a relevance for quite a while now.
What it means is that as we enter what would have been a slow period there is every chance that it will not dip as much as some people expect. Most of us would love a decent summer financially but think of those in finance who not only used the seasonal models to predict revenue but also used them to know when to go on holiday.
This was first published in July 2010