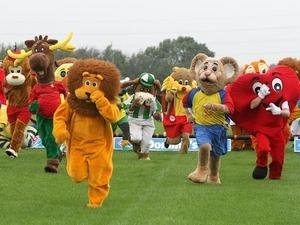 BT is currently encouraging communities across the UK to vote for their exchanges to be upgraded to super-fast broadband capable of running its Infinity package.
BT claims over 200,000 votes have already been cast across the country, and yesterday revealed that Caxton in Cambridgeshire and Malvern in Worcestershire were the front-runners, having both registered over 1,000 votes apiece.
BT's East of England regional director, Peter McCarthy-Ward, put in his penny's worth.
"This is fantastic news for Caxton, and Cambridgeshire. Communities across the East of England have really been demonstrating demand for fibre broadband," he opined.
"I hope news that these communities have already registered 1,000 votes will spur people into action as [the] data will help BT determine where fibre broadband will be deployed in the coming years," he added.
As an exercise in determining where the demand for improvements to the UK's infrastructure really lies, I can sort of see the point in this exercise.
But part of me feels it's not being targeted very well.
Why not? Well, I took a quick glance at Google Maps while writing this and it confirmed what I kind of suspected; Caxton is on the outskirts of Cambridge itself, the epicentre of 'Silicon Fen' and one of the best universities in the world.
It is almost certainly home to a lot of well-off, well-educated people.
And yes, this is great for Caxton, but the communities that will most benefit from improved Internet access are not well-off villages in the south of England.
The digitally excluded are in poorer, marginalised parts of the country, the sort of places that are facing up to the reality of the government cuts.
At the end of the day, they are places where people don't necessarily have the time to participate in this sort of exercise, or the inclination, or the equipment.
So ultimately, while I think the Race to Infinity will end up being a praiseworthy exercise, I also think it is one that doesn't benefit the right people.
After all, by the end of this year, BT will have made super-fast broadband available to four million premises, but will have 12 million more to go if it is to make good on its plans to have two-thirds of the UK wired up by 2015.
Can this project make much of a dent in the second figure?
Photo courtesy: Geoffrey Robinson, Rex Features
This was first published in November 2010