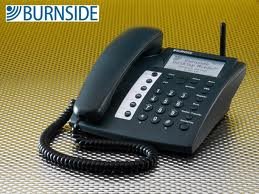 What's the worst thing about working as a lift operator? Obsolete jobs skills? Yes, that's a good one. Anyone else? Hearing the same joke, over and over again. ("Hur hur, this job's got it's ups and downs," the passengers will say, smirking at their own wit.)
But those are just the second and third worst aspects of lift operation.
The very worst aspect of running lifts and elevators is the sheer cost of communications.
Now the creatives at Burnside Technology claim they've invented a way to cut those comms costs by a quarter.
Maintenance of lift communications is one of the biggest costs in building management. You can't leave trapped passengers in stopped lifts - even the tedious ones with their unoriginal jokes.
If a goes out of service the appropriate alarms must be raised, or you'll be liable for punitive health and safety measure. If there's an emergency or a fire, when landlines and power may be disabled, keeping the lines of communications open with the lift are a matter of life and death.
Total Lifts used Burnside T355 which works out 25% cheaper to maintain than using a BT line. It looks like a landline, but it's a GSM phone (with a SIM card) which makes it car cheaper to use.
This GSM unit can be fitted in the lift machine room or the lift shaft, and will connect directly to the auto dialler in order to make an outgoing emergency call.
Jon Spear, Co-Director of Total Lifts is delighted. "The Burnside T355 makes passengers and service personnel more secure."
As a mobile unit it's simple, reliable and cheap, he explained. "It installed almost anywhere and be up and running the same day," said Spear.
With the money they've saved, perhaps the company could bring back work for the lift operators.
Mind you, that job's got its up and downs.
This was first published in June 2011