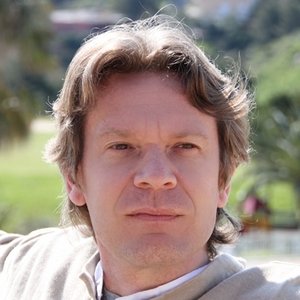 Here's Fred Beringer, who could save the British tax payer millions of pounds, with a new improved cloud service for testing IT systems.
The NHS's terrible record of offensively expensive IT failures could be ended by new efficient testing systems made possible by cloud computing. But will the contractors who enjoy billion poundpublic sector IT contracts be motivated to improve their testing procedures?
Soasta told delegates Data Centre 2011 in Nice howcloud computing has made testing IT services quicker, easier and more efficientthan the traditional lab based methods.
Could this mean we might see fewer billionpound IT failures in the NHS in years to come?
When it tested Verizon's network, prior to an iPhone 4 rollout, Soasta used the cloud, rather than expensivelyacquired testing equipment, to test how the mobile network would cope.
Soasta hasaccess to a global array of cloud services including Amazon EC2, Microsoft's Azzure, IBM's Cloud and Go Grid. These can give any mobile network orapplication an exhaustive fitness test. This is much more thorough check onmatch fitness, said Fred Beringer, Soasta'sVP for business development. As an added bonus, it can be cheaper too!
"Testing equipment is a massive capitaloutlay. Then you have to keep paying for the maintenance. With cloud services,we can book a service for two hours and get it at fifteen minute's notice,"said Beringer.
In a lab testers are unable to obtain realtime analysis. The gathering of performance data is a manual process, he said, whichyields its results days after the test. Real time data enables testers to make immediatechanges to parameters and adapt the test as it is taking place.
By testing an app or network externally,cloud computing based exercises can expose weaknesses at all points of the ICTstack. This means it is not just the app's performance that is measured but thenetwork, the bandwidth and the servers (such as applications and databaseservers). "Load balancing problems are the most frequent occurrence," said Beringer,"these are not exposed in a lab."
By adopting a basket of different cloudproviders from different regions, a service provider can see how theperformance of a global service varies across the planet. "You may well want aservice to take priority in the US, for example, because you make more revenuefrom that region. Cloud services give you the flexibility to do this."
The cloud gives you a bigger picture but ingreater detail, said Neil Cresswell, MD for SavvisEMEA, "The cloud is much more granular, so you get much more useful service andbetter control."
This was first published in May 2011