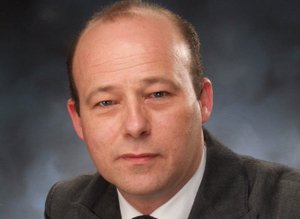 For ten years Alex Rabbetts, as MD of consultancy Migration Solutions, has advised clients on designing and building data centres. So he's seen many a co-location outfit and frankly, he was so unimpressed, he decided to buy a company and do it himself properly. But will cloud computing's own Victor Kiam be any good at it himself?
Alex Rabbets, MD of Migration Solutions, has launched a new co-location company, Sentry 42, which will operate independently from his consultancy business.
The launch is a reaction to the uninspiring service offered by many of the co-location companies on the market today. "They're often property companies who don't really understand data centres. If not, they'll be from an electrical or engineering background, with no real understanding of IT."
There's definitely a gap in the market for more regional data centres, said Rabbetts. "There's huge demand for regional data centres, as most companies and local authorities don't want to go into London. But most data centres are in the capital."
The customer desperately wants an alternative to having a host based in an area characterised by premium property prices, the threat of terror attacks and flood and a shortage of options on power and fibre optics routes.
The new co-lo was built on the site of an old Norwich Union (AKA Aviva) data centre, which Sentry 42 has spent eight months and £12 million refurbishing. "We had to swap out just about everything, from the floor upwards," said Rabbetts.
It should tick all the boxes of the cost and environmentally conscious client, promises Rabbetts. It features heat recycling, free cooling chillers, hot and cold aisle containment. They've even spent £120,000 on installing LED lighting. Normal lighting, run 24/7 for 365 days a year would cost £64,000 a year on electricity, compared to an LED power bill of lights £2, 600.
"We've done no marketing, and we've only just got a web site, but we've already been overwhelmed with inquiries," said Rabbetts.
This was first published in May 2011