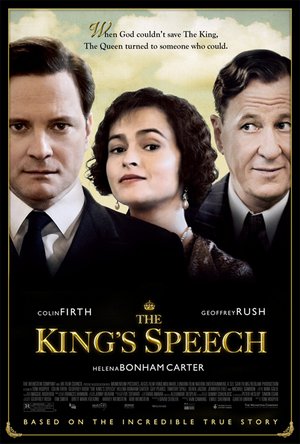 In the first of a regular series of guest columns, digital media guru Elle O'Elle of Zeitgeist 2.0 gives her lowdown on Colin Firth's stuttering performance in The King's Speech

Is it me or is the King's Speech massively over-rated? The story limps along and there's not much action to speak of. But what really disappointed me was Colin Firth.
Some of my girls in the agency say he's a hunk. I can't see it myself. I was amazed how nervous he seemed for a big name actor. He fluffed too many of his lines. His stammering got so painful I almost felt sorry for him. To be fair, his stutter did seem to clear up towards the end, but by that stage I'd lost the plot.
You would have thought they'd have got a decent actor in for such an important part. Chris Andrews must be one hell of an agent! I told my client Cloud Burst to headhunt him: he'd make one hell of an IT salesman.
I can't say the same for the casting agent. Joan Lane might cut the mustard in the stuffy olde worlde of films, but she wouldn't last five minutes at Zeitgeist 2.0 - you can tweet me on that!
Still I wasn't there to enjoy the film, I was there to network at the launch of Zeitgeist Digital, the social media arm of the world's leading PR agency.

Devotees of my Twitter page will know I tweeted like a demon throughout the evening. "OMG!! I'm on the red carpet!" was a pretty popular tweet, but "These toilets are lush! LOL!!" got retweeted the most.
I air kissed some of the biggest hitters in the business. Tiggy Familiar was there. I'm pretty sure I saw Clare Walker of hotshot agency Firefly breaking balls with ice cool blond Kristina Hotwire, the no nonsense creative supremo at Brands2Die4.
We're all think-outside-the-box blue sky visionaries who dare to be different. But there was one thing we all agreed on. Content is King.

Not with C-C-Colin Firth it isn't! LOL!
This was first published in February 2011