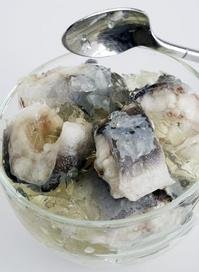 After the ups and downs of the last few weeks of this year's Apprentice, last night's shock firing of Liz Locke has well and truly put the cat among the pigeons.
The nation is surely asking if comms entrepreneur, Brand and apparent descendant of King Midas Stuart Baggs could actually win the Apprentice?
This week saw the Brand team up with nemesis Stella English, and former investment banker Liz to take charge of organising a bus tour of London.
With Stella championing her Cockney tour of London, to take in a jellied eel stand, a chat with a Pearly King and a stirring rendition of 'Knees Up Mother Brown', it fell to Stuart and Liz to take to the streets dressed as Virgin Atlantic flight crew and start hawking overpriced tickets.
At first, Stuart ranted and raved like an out-of-work reseller who's turned to drink, inviting passers-by to have a taste of his eels.
Oddly, when that didn't work he resorted to badmouthing the competition in front of their customers and challenged rival Chris Bates to a punch up in the middle of Trafalgar Square. F-bombs were exchanged.
Just the sort of behaviour you'd look for in a potential employee...
Happily for Baggs, he is his own boss and won't have to go crawling back to his old employer to beg for his job back, so he can behave as badly as he likes.
And Lord Sugar himself, who in the past has been accused of setting a bad example through bullying, was prepared to sweep Baggs' behaviour under the carpet in the face of some quite superb brown-nosing in the boardroom.
To be fair to the lad, Liz made her fair share of cock-ups this week as well, among them her approach to negotiation, walking up to a stallholder she didn't know from Adam and telling him he was "going to be" a stop on their tour, a particularly cringe-worthy moment.
But if Baggs can survive in spite of that performance, then it seems very much like we are dealing with an unstoppable force of nature.
Watch out, Britain, Stuart Baggs and his field of ponies may come running towards you very soon!
This was first published in December 2010