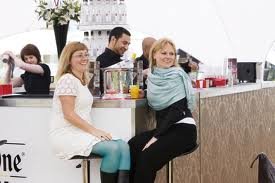 02 14 2011 Mobile World COngress Barcelona
Openwave CEO Ken Denman is keeping a diary for us as he endures the marathon that is Mobile world Congress. In his first report, he predicts that this year's conference will divide exhibitors into three distinct camps.

As you read this, I'm my way to Barcelona for the most important week on the mobile industry's calendar: Mobile World Congress.

Three themes will occupy the business audience when they gather in Spain's culture capital.

As usual they are a mix of new issues and old concerns. There'll be plenty of airtime devoted to application development and distribution and the debates over new business models. Not forgetting the age-old problem of network congestion. With that in mind, I believe this year's key topics at Mobile World Congress 2011 will be:

1. Network congestion and control policies
As demand for rich mobile apps and services increases, operators will have to handle the traffic cost effectively. They might not face network outages yet, but shrinking margins are real. The rate of application development and the demand for mobile video will make this worse.

Signalling traffic - a consequence of the always-on mobile experience - is an issue that has received little attention, yet needs to be addressed with some urgency. This is the year when policy management and optimisation become crucial.

2. New business models will emerge
Mobile operators are sitting on a gold mine. They have valuable business insights that no one else has access to - such as subscriber data, location data, billing and payment information and network data - and they should be looking to up-sell and cross-sell services based on this personalised information.
They're not exploiting what they've got. Operator data provides deep insight into how mobile subscribers use and consume data services based on their existing data plans.

3. The browser will be the hot new app platform
For developers, a way to write apps once and run anywhere used to be the stuff of dreams, but as we embark on 2011, it's becoming a reality.
With HTML 5 implementations, the browser is increasingly consistent across all devices. For web content developers, this trend opens up a richer web application experience and a more open developer environment, and its impact will likely be significant.

A new class of content uses the browser as the platform for adding value to the user experience. As this becomes more widespread, it will create opportunities for mobile data services providers to design personalised and location-based content which operators can provide to end users via a floating toolbar across one's entire mobile experience.
This was first published in February 2011