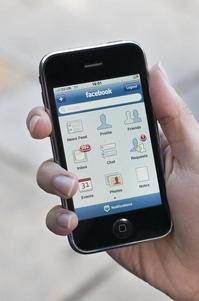 The opening up of the 2G spectrum to 3G services, announced today by Ofcom, is to be welcomed for a number of reasons.
Ofcom says that the measure will help phone operators increase mobile broadband speeds, deliver improved in-building coverage and widen mobile broadband coverage in rural notspots, although please don't get too excited, as it will take some time to get there.
Essentially, the changes mean that the network operators, Vodafone, O2 and Everything Everywhere, will be able to start running mobile internet services over the parts of the 900Mhz and 1,800Mhz spectrum that they own.
The change comes after the EU ruled that the UK was required to liberalise its 2G spectrum.
Growing demand for smartphones and the constant network outages at peak times, especially in urban areas, was also undoubtedly behind the move.
But my big hope for this is that it will finally put an end to the bizarre data caps that the networks impose on their end-users.
I think it is ridiculous, and frankly dodgy, that mobile providers are allowed to advertise so-called 'unlimited' plans when they cap the amount of data you are allowed to use. It is anything but 'unlimited'!
Hopefully this will put an end to this stupid charade and allow both consumers and SMBs to begin to realise the full potential of mobile internet.
This was first published in January 2011