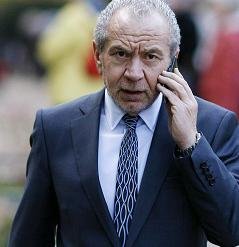 Who is Stuart Baggs? Apart from a brand, that is.
Britain's brightest business prospects (or what passes for them) have descended on London for a new series of The Apprentice, each bidding to catch the eye of industry veteran and old MicroScope sparring partner Lord Alan Sugar.
Prominent among them is telecoms entrepreneur Stuart Baggs.
Twenty-one year old Baggs has already got under the skin of his rivals, who took him to task for his cocky sausage selling technique on the opening show.
But what more is known about Stuart Baggs The Brand?
According to such sources as, er, the Daily Star, Baggs came close to being expelled from school five years ago after he was caught hacking into the online catering system and giving himself free meals.
Baggs subsequently set up fixed and wireless IP comms provider and Cisco partner BlueWave Communications in 2007, and now claims to provide business and consumer comms services on the Isle of Man, including virtual contact centres and VoIP networks, among other things.
After coming close to being fired after Synergy's sausage disaster, Baggs has taken Lord Sugar's advice to heart and faded into the background.
He will need to return to prominence soon if he is to escape the same fate as PR director Joy Stefanicki, binned in week two after being accused of not doing much.
But I really do have to wonder exactly what Viglen has to offer over the cut and thrust of the communications world? Has Baggs made a horrendous mistake? Only time will tell.
Stuart, we'll be watching you...
Photo courtesy Gavin Rodgers, Rex Features
This was first published in October 2010