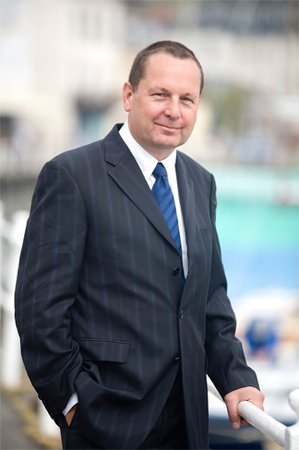 Here's Nick Ogden. He was around at the dawn of the internet and, unlike many of us, he didn't squander his opportunity. Now the founder of WorldPay wants to give something back by helping startups
Yesterday this column met Nick Ogden (see picture), in the sumptuous offices of corporate lawyer, Sidley Austin LLP. He was at the Woolgate Exchange to brief them on the new ecommerce laws. Ogden created WorldPay - the foundation of the ecommerce boom - before Tim Berners Lee had even invented the web. RBS sold WorldPay for a billion or so more than they had paid Ogden earlier.

Now Ogden is using business.co.uk (the URL he bought at the birth of the Internet) as a portal to help other small businesses. BT, Natwest and other corporates have pledged financial support.

What advice would Ogden give modern start ups? "Don't let a bank control your destiny."
In his new company, Voice Commerce, he says he'll do things differently.

This was first published in January 2011