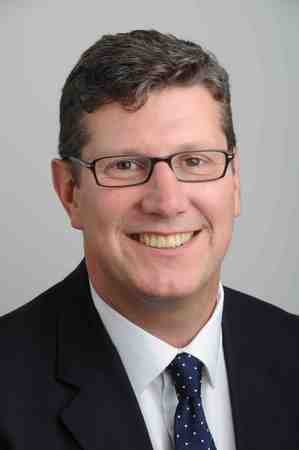 Cloud service is less nebulous than outsourcing says Savvis. A detailed breakdown of cloud services makes them more likely to succeed.
At Data Centre 2011 in Nice Neil Cresswell (Left) MD for Savvis EMEA, outlined why cloud computing won't repeat the failures of incarnations of online service.
Over the past two decades, previous generations of marketing gurus and tame analysts have hailed a series of disastrous utility offerings.
Application service provision (ASP), IP Centrex, Internet Telephony and even outsourcing have all been launched with tremendous fanfare. There always seemed to be a cheerleader from Durlacher Research ready to predict the successful passage to enormous riches.
A few years later after its launch, the whole money vehicle would be holed below the waterline, before sinking and wiping out millions of passengers.
One IP centrex provider in particular was almost criminally negligent in the way it recruited resellers and dealers to sell a non-existent infrastructure it intended to build on the fly with the money from orders.
IT in Context asked Savvis MD Neil Cresswell how he could guarantee that the channel won't get caught in another perfect storm of marketing bull. Could Cloud Computing get sucked into a south sea bubble?
"That's a perfectly understandable fear," admitted Cresswell, "but the difference is that the conditions for utility computing are more realistic these days."
Processing power, broadband and latency have all made massive advances each year for the last decade. Ten consecutive years of exponential growth in ICT capacity mean that we are light years ahead of the days when the IT service industry was dominated by cowboys and snake oil salesmen.
That doesn't mean to say there won't be any dodgy outfits fouling up the channel, feeding false information to partners and making ludicrous claims to customers.
"There are questions you must satisfy yourself over," said Cresswell. What are the security levels, what are the service levels, how good is the service management, what are the terms and conditions and governance and, finally, what is the experience and reputation of the service provider.
This all sounds terribly familiar. Isn't this exactly the same advice that was given over outsourcing contracts? Customers went into those partnerships with their eyes open and still got royally screwed. So why should things be different now?
Lessons have been learned, said Cresswell. The technology is many times more powerful and the focus is much narrower, he says.
"Outsourcing arrangements were too broad and wide ranging. It was impossible to cover all bases. Cloud computing is much more granular," he said. There's a much more detailed picture to work from.
But none of this will work unless the service provider really understands how your business works.
How can you satisfy yourself that they do?
A quiz might be a good idea, he conceded. If a company pitches to run a service for you, given them a multiple choice questionnaire about aspects of your business. If they get less than 75 per cent right, then don't give them the contract.
There's a fair few PR companies that would definitely fail this test.
This was first published in May 2011