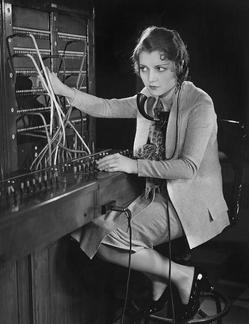 We're seeing a lot of research popping up at the minute into the problem of legacy networks and how failure to adapt to changing infrastructure needs is damaging innovation and investment in other parts of the IT sale.
Last week we wrote about research carried out by networking integrator Kcom, which highlighted concerns around ignorance of network management tools among CIOs.
But Brocade has put a more positive slant on this picture, suggesting that in fact, CIOs and IT buyers are ready and waiting to invest.
The network infrastructure and storage vendor released the results of a poll of 600 EMEA CIOs today.
According to Brocade well over three quarters of enterprises are looking to consolidate their existing IT infrastructure in the next 12 months.
They are demanding unprecedented levels of scalability, but at the same time want reduced management complexity, and both seamless mobility and increased agility said Brocade.
Close to 50% want emerging networking technologies to complement their investment, instead of forcing them to refresh the entire environment.
"Tomorrow's networking environment will consolidate user applicationt raffic and storage data traffic onto a single, high-performance, highly-available network that has the built in intelligence to identify different traffic types and handle them appropriately," said Brocade EMEA veep Alberto Soto.
"The benefits of a unified network are clear in terms of increasing performance and enabling business productivity, not to mention reducing complexity," he added.
I've said it before but I'll keep repeating it if need be; we must invest in the network or we risk becoming uncompetitive in the global economy.
In the channel we are in a perfect position to act as evangelists for the idea, and we need to take advantage of the trusted positions we hold in the minds of customers to get this message across.
It is heartening to see that while hurdles remain - Brocade identified issues around app and platform diversity as problem areas - these messages are getting through.
Photo courtesy of the Everett Collection/Rex Features
This was first published in September 2010