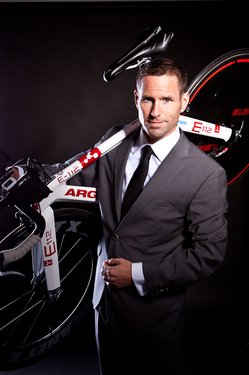 The channel is full of talent and people with passions and hidden depths so it is perhaps not as surprising as it might at first seem to be highlighting the triathlete credentials of License Dashboard sales and marketing director Matt Fisher.
Those who follow his tweets or blog will already be aware of the hours of training he puts in each week on bike, foot and in the pool and it has paid off for him with a qualification for the Great Britain Age Group team to represent the country in the Triathlon Age Group World Championships in Beijing.
Fisher only took up the sport in 2010 and has been putting in the work and will head off to China to swim 1,500 metres, cycle 40km then run 10km this coming Sunday.
Fisher commented: "It's a real honour to represent both Great Britain and License Dashboard on the world stage. I love both the physical and mental challenges that triathlon brings and believe that the intense training also brings benefits to my business life."
Sean Robinson, director of License Dashboard, added: "All of us at License Dashboard are totally behind Matt as we wish him the best in China. His dedication to his training and racing is an inspiration to us all and we are very proud to support him in his efforts."
MicroScope wishes him well this coming weekend.
 
This was first published in September 2011