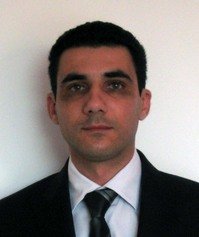 This week, MicroScope puts its questions to Philippos Nikiforou, founder of hosted business email specialist MailQuatro.
What is the best/worst advice you have received and from whom?
Best advice ever received: work when others sleep, from my high school economics teacher. Worst advice ever received: sell property and keep money in the bank, from my ex bank manager.
What is the best book you've ever read?
The 48 Laws of Power. by Robert Greene and Joost Elffers
Tell us something most people do not know about you
I used to work in a supermarket when I was 16 to 20 years old.
What temptation can you not resist?
Watching documentaries about unexplained mysteries of the world.
What is your most elusive goal?
I want to learn Chinese; Chinese written words are like a mystery that I want to solve every time I see them.
Where is the one place you'd like to visit before you die - and why?
I would like to visit a village in North Korea and see how people organize their daily lives in a closed self-reliant country.
What do you just have to do before you die - and why?
I want to discover if there is life after death and communicate with people who passed away.
Which bit of technology would you want with you if you were stranded on a desert island - and why?
A steam engine. At least I could use sea water and wood to make it work.
Who helped you get to where you are today?
Not just one person. People that I work with.
What was your first car and how does it compare with what you drive now?
A Toyota Land Cruiser. Compare to my current Porsche Cayenne it was more reliable and I could park everywhere!
What do you believe in most?
The law of nature is the only one that you cannot challenge.
Do you have any pets? If so, what are they and what are their names?
No pets.
If you could be someone else for a day, who would you be and why?
Alexander the Great, to spend one night in Egypt with Cleopatra!
Who would you least like to be stuck in a lift with?
The landlord of the apartment I used to rent during my university studies.
Describe yourself in one sentence
Unpredictable.
Why are you good at your job?
I am too committed to what I do and insist until I get the result I want. I never give up.
If you were shipwrecked, who would you like to have with you and why?
A satellite mobile phone to call for help!
Name three items (smaller than a fridge) that you would like to have with you if you were shipwrecked
Knife, lighter and whistle
If you could be any animal for a day, what would you be?
Eagle, to view Earth from above.
If a grizzly bear and a silverback gorilla decided to have a no holds barred fight, which would you put your money on and why?
Silverback gorilla; they are nasty, intelligent warriors that will not go down easily.
Do you prefer cities or the countryside? Explain why
I prefer the countryside; I hate traffic.
Describe your perfect night out
A night out with Hugh Hefner and his bunnies
What would be your perfect holiday?
A month with Shaolin monks to learn the secrets of kung fu, flying, walking on water, etc.
This was first published in July 2011