MicroScope puts its questions to Simon Howitt, head of the channel business unit at Outsourcery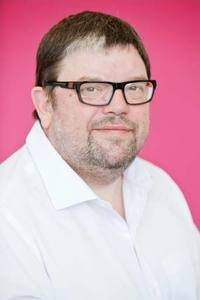 What is the best/worst advice you have received and from whom?
Motivate six others to do what you need to get done - no matter how good you think you can do it, six competent others will get more done. Given to me by Roger Edwards, CEO of Grey London, over 20 years ago when I was in the advertising business.
Tell us something most people do not know about you
I cannot stand jelly.
What is the best book you have ever read?
Barbarians at the Gate by Bryan Burrough and John Helyar.
What temptation can you not resist?
All types, particularly nibbles.
What is your most elusive goal?
Becoming a single-figure handicap golfer - before my son.
Where is the one place you would like to visit before you die?
Brazil and Argentina. Brazil for the beaches and parties, Argentina for the steaks and red wine.
What do you just have to do before you die?
Play 20 of the best and most picturesque golf courses in the world. I reckon I've done seven.
Which bit of technology would you want with you if you were stranded on a desert island?
A decent powerboat to go around the island.
Who helped you get to where you are today?
My mum. She made me believe anything is possible if you put your mind to it.
What was your first car and how does it compare with what you drive now?
A Ford Escort van. What I drive today goes above 60mph and has not blown up yet.
What do you believe in most?
That "enough is NOT enough". You can always do more.
If you could be someone else for a day, who would you be and why?
The Lilt man from the 1980's TV commercial.
Who would you least like to be stuck in a lift with?
A politician.
Describe yourself in one sentence
I work hard, play hard, and when I get success I really savour it, and when things don't go well, I don't brood, I pick myself up and am more determined to succeed.
Why are you good at your job?
I can make others believe that they can exceed their expectations and go beyond what they think they can do.
If you were shipwrecked, who would you like to have with you and why?
Ray Mears, to find food, and Jamie Oliver, to cook it. Jack Nicholson to enjoy a joke and a few drinks with. And if Penelope Cruz and Uma Thurman want to show up, they will be very welcome. Oh, and my wife if she is reading this.
Name three items (smaller than a fridge) that you would like to have with you if you were shipwrecked
A mini fridge (to cool the drinks). An iPod and speakers (for a party atmosphere). And...I cannot think of anything else.
If you could be any animal for a day, what would you be?
A lion, laying in the sun all day while my mate hunts my food.
If a grizzly bear and a silverback gorilla decided to have a no holds barred fight, which would you put your money on and why?
Definitely the grizzly bear. I remember Stephen Fry on QI saying they are so strong they could crush anything.
Do you prefer cities or countryside?
Cities. More people, bars, restaurants and street lights. And it never goes pitch black.
Describe your perfect night out
Great company, great food and great wines while celebrating.
What would be your perfect holiday?
Playing golf in the sun by the sea, so I can also mess about in boats, with a great crowd always ready to party.
Sum up the IT channel in one sentence
About to see massive opportunities with the growth of the cloud - those who embrace this now will be ultimate winners over the next few years.
This was first published in June 2010