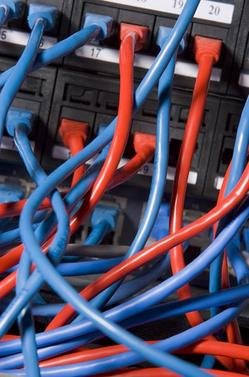 In the first of an occasional series of guest blogs on Network Noise, Bob Dalton, managing director of Intact Integrated Services, responds to a recent MicroScope report on network management and the problems that neglecting this vital piece of the puzzle can have on the overall IT strategy.
Kcom's recent survey highlighted how the success of innovative IT projects ultimately depends on the integrity and performance of their underlying networks, writes Dalton.
Worryingly, just 27% of those firms surveyed were actively taking steps to increase their bandwidth.
That's a scary figure when you consider the more modest Internet growth projections, particularly in emerging markets where the number of online participants is expected to double by 2015.
It looks like network neglect is going to become even more of a challenge as our business and personal digital demands increase.
Whether it's business issues such as the real-time connected enterprise, adding social media to call centres, virtualisation or cloud computing - or consumer drivers such as smartphones, iPads, social networking, online movies or streaming music sites - our appetite for bandwidth seems unstoppable.
So what are network providers to do? A recent CiscoGeeks survey of 50 different network operators asked them what were their most important network issues.
Overlooking innovative topics such as providing a high quality video experience, their top three concerns were simplifying network deployments and operations, protecting the network from unauthorised access, and achieving better performance and flexibility for mobile users.
At Intact, while our 24x7 network management service team is busy providing remote monitoring, management and fault diagnosis services, we find we're now increasingly focused on getting to the root cause of network neglect among end-users.
We're hiring as many project management staff as technical specialists - you need both if you're really going to protect your customers from the downside of today's complex network projects.
By carefully controlling all the disparate dependencies and resources that can impact a project's success - with risks correctly assessed, the right levels of contingency built-in, and plans fully costed and tested - organisations can effectively remove the factors that lead inevitably towards poor network performance.
So should you be worried about network neglect? Only if you haven't planned for it.
Photo courtesy Monkey Business s/Rex Features
This was first published in September 2010