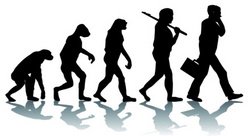 Sometimes you know something's not right just by the name.
LTE. Long term evolution. As opposed to what? Short term evolution?
By nature, isn't evolution supposed to be long term anyway?
You don't hear many complaining how they're hacked off with all these short term evolutions, do you?
It's a bit like people who describe an alliance as strategic. Presumably, they don't want anyone thinking this is one of those meaningless, spur of the moment, mad cap alliances that companies enter into because they're bored.
This is serious though. If we can't name LTE properly how are we going to test it?
Are you testing the right attributes for LTE?
Aren't the demands placed on both fixed and mobile networks now far more intensive than simply ensuring uptime?
If so, don't we need a much more granular insight into performance?
How can we measure and fine tune LTE to support bandwidth-intensive applications and services?
What can service providers do to ensure they are approaching test and measurement with the right methodologies? And the right systems?
And the right freaking name? Wouldn't that be a good start?
Image: Hermera/ThinkStock
This was first published in October 2011