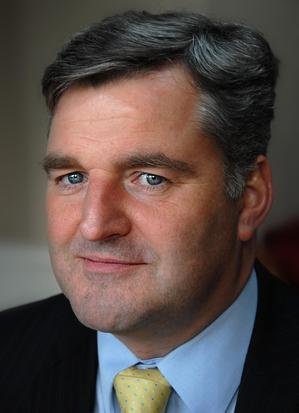 Stuart Finlay, author of What Churchill Would Do, says there are many parallels between the technology choices of today and 1939.
Winston Churchill had a genius for spotting inventions, especially technology which could hurt the enemy. But, unlike his adversary, experience taught Churchill that new technology was never a solution in itself, but a powerful aid.
The emphasis was on practical deployment and realistic measurements of success rather than the invention itself.
Hitler, on the other hand, expected technology to save the Nazis. He would consistently boast that his secret inventions would bring victory. This over-reliance on technology was to prove his undoing.
Take the V1 flying bomb and the V2 rocket. Hitler poured resources into these two programs, presuming the British would have no response to either. He was right. The V2 shot straight out of the sky, plummeting vertically at over a thousand miles an hour, causing devastation.
Amazing though they were, their cost was a problem. Each V1 was eight times the price of a fighter and took twice the time to make. The V2 cost 20 times more and took six times longer. Hitler never realised that planes were his most cost effective weapon.
But the dazzle of technology turned his head. With planes Germany could have bombed Russia and Britain with greater venom and intensity. Churchill reckoned it would have been a much tougher fight if Hitler hadn't been such a mug.
Today's business world is full of Little Hitlers. How many CIOs and CTOs order V2s, when a Stuka would do the job better? Millions of technology pounds are squandered - in the public sector the waste runs into billions.
Each Hitler has his own Goering providing the spin for him. We all know companies that waste money and none of us are convinced by the propagandists who proclaim their project a glorious victory.
In the end of WW2, the V1 proved more fallible than the Nazi scientists believed. Anti-aircraft guns eventually found their range and took down 90 per cent of them. The V2, though a success, was too little too late.
Which sounds a bit like today's big system developments that overrun, only with more disastrous consequences and a less forgiving boss.
Stuart Finlay is the author of What Churchill Would Do

This was first published in January 2011