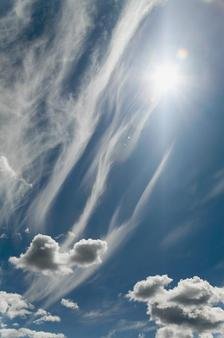 A nod to Richard Holway at TechMarketView this morning, who has delved deep behind the formidable Times paywall to bring us news that News International's brother BSkyB is planning to spend an as-yet undisclosed amount of pocket money to buy public wi-fi access outfit The Cloud.
According to The Cloud's own blurb, the firm "builds and operates low cost high performance public access wi-fi networks for international retailers, restaurants, leisure and hotel chains.
"With the expertise and a variety of outdoor city networks, including Gothenburg, Stuttgart and The City of London, we have started the process of meshing the indoor and outdoor Wi-Fi networks.
"The business has services operating across 7,000 locations with 22,000 Wi-Fi network access points in 12 European countries," it claims.
Word on the street is that this move would be beneficial to BSkyB (which is set to report its earnings later in the week).
BSkyB's broadband rival BT already offers its subscribers wi-fi on the move through Openzone hotspots and the ability to add a similar service to its own packages will be good for BSkyB's 2.8 million subscribers.
Others point out that, of course, with mobile broadband limits being squeezed ever tighter by the GSM operators, consumers and businesspeople on the go will be eager to seek out more wi-fi connections to preserve their precious allowances.
So even if there is not, in fact, a buy-out in The Cloud's immediate future, it definitely has the ability to go places.
One to watch, we think.
This was first published in January 2011