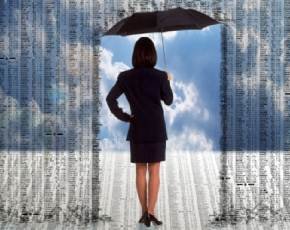 There's a fascinating study from the University of Cambridge which appears to suggest that the rate of autism among children could be much higher in areas that have a strong focus on the IT industry.
As reported in a number of sources, including Ars Technica, the study found the incidence of childhood autism in Eindhoven, which is a hub for technology in The Netherlands, was nearly three times higher than in Haarlem and almost four times that in Utrecht.
The authors of the report suggest one reason for the big increase in childhood autism could be that autism-related genes may express themselves in first-degree relatives (i.e. parents) in a talent for system-oriented thinking, which is strongly associated with areas such as IT.
Fascinating stuff, and it leads me on to a much bigger question which is this: as we all become more dependent on and interactive with IT (and the system-oriented thinking which underpins it), could the autism genes become more dominant?
It's a theme I've always thought would make for a good science fiction book (the one I haven't got around to writing yet) but maybe it could become science fact?
---
Image credit: Thinkstock
This was first published in June 2011