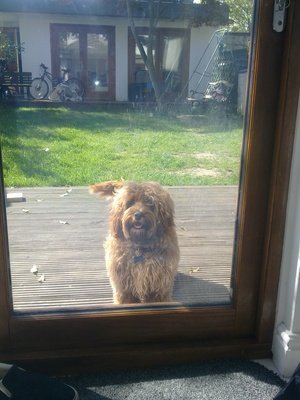 Every day, productivity in the IT in Context office is threatened by a monster who wants to invade the premises and eat every piece of paper she can get her teeth on.
We call this monster Molly. (see left)
But Molly isn't the most dangerous paper munching document destroyer a work.
Believe it or not, there are machines with much more powerful jaws that do far worse damage. They may look small and cute, but they'll chew your life's work the second you turn your back.
Find out who these electronic monsters are, when we publish our first printer reviews in May.
Here's just two of the models being studied.
Samsung ML3310ND
Brother DCP-7060D Compact Mono Multi Function Printer, with Duplex printing
Which one is the puppy? You'll have to wait to find out.
This was first published in April 2011