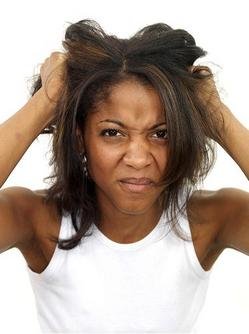 If, like me, you thought that uptake of video-conferencing services was down to issues like lack of reseller training or resistance among luddite CIOs, then think again.
That's according to networking service provider Damovo, which whilst conducting research into attitudes to video (for entirely sensible reasons, I'm sure), accidentally found out that 39% of UK workers were reluctant to use video because they were worried about their appearance on camera.
Another 10% said they were scared of talking on camera because it felt too much like public speaking.
Meanwhile, 19% of road warriors said their surroundings were not necessarily "suited" for video - presumably the ones dialling in from a Little Chef just outside Stockport.
This said, Damovo found that the majority of respondents had used video services such as Skype, Google Talk or MSN Messenger to speak with friends and family, so there's clearly no issue with the technology.
Quite clearly, I think, a lot of the statistics that Damovo uncovered have to do with maintaining a sense of professional pride in the business and firm you are representing.
Okay, so suits and ties are no longer necessarily the order of the day, particularly in the more creative parts of the IT industry, but in a way it's heartening to see that people don't want customers or partners to see them looking like they just rolled out of bed.
Photo courtesy Martin Lee/Rex Features
This was first published in December 2010