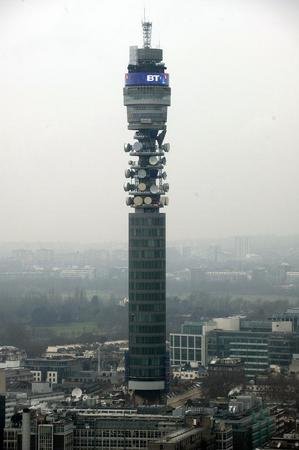 For the past twenty-nine years, the BT Tower in London has been a formidable yet mysterious presence, shut to the public over security concerns in 1981.
Indeed, until the mid-1990s, as a government facility the Tower didn't even officially exist and was conspicuously absent from maps.
While plans exist to re-open the tower's still extant revolving restaurant to punters, unless you're attending a corporate jolly you're still unlikely to get to see the stunning views of London from 158 metres up.
However, it has now been revealed that architecture education charity Open-City (formerly Open House) has persuaded BT to open up the Tower to the public on the weekend of 18 and 19 September.
This year will be the 18th anniversary of the Open House London event, which opens up London landmarks to public viewing that we don't ordinarily get to see.
In the past it has secured access to Norman Foster's Gherkin and Richard Rogers' Lloyds of London building, both of which were heavily over-subscribed, so tickets to the historic opening of the BT Tower are expected to go like hot cakes.
I was lucky enough to be invited to a partner and press event held at the BT Tower by business comms outfit Freedom Communications a few years ago, and trust me when I say that if you're in London over the Open House weekend, this is an opportunity not to be missed.
We are reliably informed that further information will be posted on the Open City website in the next few days.
This was first published in August 2010