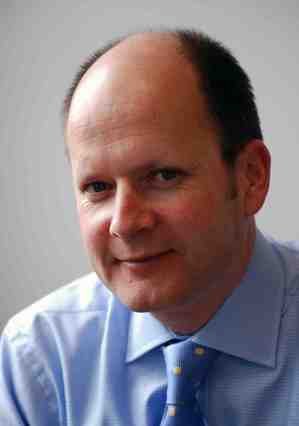 Apple took its time with iCloud, didn't it, says Ovum analyst Mark Little. Good, he says, it's all the better for it. But don't cock things up by using MobileMe. It its current state, it's a donkey.
It's not easy to make it in the music business. You can't just go out and start broadcasting on the Internet and expect to get an audience.
That's a myth! Just ask Lily Allen. Or that girl who did that song about wanting to be a punk rocker.
You need a solid foundation behind you, you need assemblers to create your back story, and once that initial image has been built and tested, you need dissemblers and remote PR and marketing agents to act in local markets, pushing the brand and selling the myth.
You don't just launch a product and expect the brand to last. A lot of thought and money has to go into it.
It's much the same with media players; Apple has taken its time with iCloud, its cloud-based media streaming thing.
But it looks like it's all been worth it, says Ovum principal analyst Mark Little.
In the face of rival launches from both Amazon and Google, Apple has held its nerve and taking its time, Little writes.
It has stood Apple in good stead, allowing licensing deals to be inked and enabling existing iTunes collections to be streamed from the cloud to any Apple device without the need for laborious uploading.
Compared with Amazon's Cloud Drive and Google's (rather lazy) Beta for Music, which force users to upload their music collections all over again, iCloud looks good.
In fact, it could be the more user friendly offering; its focus on consumer experience will support Apple's continued dominance of the digital music market.
The only fly in the ointment could be the business model...
If iCloud is bundled with an unchanged MobileMe, Apple's aged and lame cloud services offering, Apple could land itself with a handicap. But if the storage and applications in MobileMe were upgraded with other useful services, it could be different.
"At the right price, Apple could at last be creating a cloud platform as a base from which to defend iTunes' dominant position, not just against Amazon and Google but perhaps more importantly, against Spotify," said Little.
This was first published in June 2011