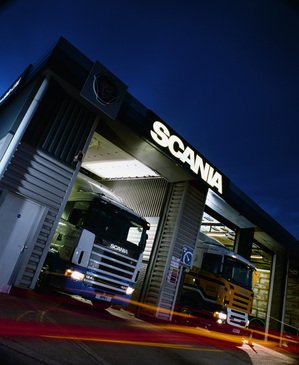 Duncan Stevens is the director of Vita Energia for TruckEast, the main dealer of Scania trucks in SE England.
Here he tells how the company met its emissions targets. Their first steps were remarkably easy.
They achieved energy reduction through energy efficient light systems, says Stevens.
As part of the project, Vita Energia upgraded a total of 415 light fittings at TruckEast's site, the majority of which were retrofittings, which means that the old light fitting are reworked to become more energy efficient.
"This is the quickest and most cost-efficient way to reach green targets," he says.
The lights were rolled out across the entire Wellingborough site, which spans five acres and includes a 14-bay workshop, body shop and offices.
Vita Energia's new light energy efficiency now saves the company £20,000 and 40 tonnes of CO2 emissions annually. With an interest free loan from the Carbon Trust, and a payback of only 13 months, the project has not only cut costs, but improved the quality of light - benefitting approximately 70 workers at the site.

This was first published in January 2011