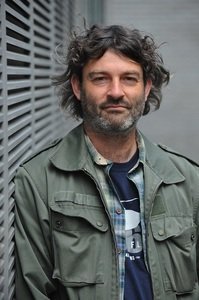 A new report from Sourcewire says that technology PRs are failing to use social media to reach journalists.
Well, thank goodness for that, we say.
That's a bit like a report complaining that 'stalkers still not using your work number'. Why do we need to give cold callers new ways to invade our privacy?
Not so, says Daryl Willcox (pictured), chairman of DW Publishing, which owns Sourcewire.
"Many social channels are less invasive than that associated with cold calling, so inappropriate approaches can be comfortably ignored," says Willcox.
"Anyway, since social media is normally public, any pestering by PR professionals would be seen by many, so they'd think twice before potentially damaging their reputation online."
Social media actually polices the time wasters, he argues.
But like all powerful technology, if social media falls into the wrong hands, it's going to damage society, surely?
"I think the 'wrong hands' are more likely to be wayward governments, criminals and terrorists. Not the PR community," says Willcox.
"PRs generally understand the conversation nature of social media and the need to develop positive relationships with journalists online, that's surely a power for good."
Hmm. Not convinced yet.
Here's the report in full:
Journalists in the U.K. are using social media, but PR pros are failing to reach them in those spaces, according to a recent survey.
Daryl Willcox Publishing contacted 957 journalists this month for its white paper titled, "Journalists and Social Media," and it found that 75 percent of journalists rate social media as an important professional tool, and 90 percent of them are using it more than they did a year ago.
However, 44 percent of journalists said they believed that PR pros did not make enough use of social media.
Of the methods of interaction, emailed news releases and pitches (98 percent and 73 percent, respectively) were the highest, followed by phone contact (56 percent) and traditional face-to-face events (51 percent). These significantly exceeded contact by social media (the highest being via Twitter, at around 25 percent).
"Journalists have been quick to incorporate social media into their processes for gathering and distributing news," said Martin Stabe, author of the report. "But journalists see social media sites primarily as a channel where they can communicate directly with potential sources or engaged members of their audience, without much involvement from PR professionals.
"However, as the report shows, this is only part of the story. Social media also empowers PR professionals to change the way they communicate with journalists or directly to customers."
This was first published in May 2011