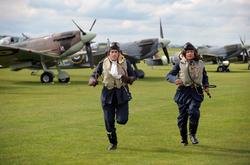 The industry will be watching Research In Motion's developer conference in the US next week with bated breath as the vendor is widely tipped to launch a business tablet device.
In the world of enterprise mobility the key mobility and networking players are all drawing up their positions for battle, and what has until now, been a largely phony war will shortly become an all-out struggle for platform and market dominance.
In recent months, we've heard of tablets from Cisco, Dell, Avaya and Samsung among others. Even Hewlett-Packard is donning its flak jacket, with hopes to release a Microsoft-based enterprise tablet and a WebOS-based consumer device in the near future.
According to the Wall Street Journal, as usual the source of the rumours concerning RIM's device, the new tablet is thought to have a seven-inch screen and built-in camera. It is expected that it will tether to a smartphone for network access and run a new OS designed by recent RIM acquisition QNX Software.
Rumour has it that the vendor has trademarked both 'BlackPad' and 'Surfbook' as potential names, and reports in China suggest that notebook-builder Quanta has been contracted to build well over two million of them.
RIM has recently made a big show of moving towards consumer smartphone devices and away from its traditional enterprise focus, however I am taking the view that like Avaya's Desktop Video Device (come on guys, think of a better name already) and Cisco's Cius, this is going to be very much a business and channel play.
Why so? Well, RIM may be chasing after the consumer market and putting itself in competition with Apple's iPhone and the fast growing stable of Android-based devices, but the BlackBerry is still known and feted for its dominance of the business sector.
I think RIM will be wanting to stick with what it knows; it has a cachet among business users and a ready-made market that comms dealers can leverage and upsell into from the off.
Furthermore, as growing numbers of businesspeople try to bring devices such as the iPad into the office, IT departments are faced with a major security headache. A device built by a company that they trust and respect will hold a certain appeal to this market.
If a tablet device is indeed what the firm is planning to "pleasantly surprise" us with next week, it makes an abundant amount of sense for it to be an enterprise-targeted device, and with RIM's expertise in mobility well-proven, I think its foes should be very worried.
Photo courtesy Albanpix Ltd, Rex Features
This was first published in September 2010