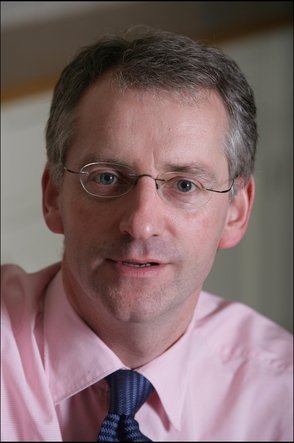 Here's Mark MacGregor, CEO of Connect, and widely regarded as one of the industry's top rainmakers, giving his thoughts on cloud computing.
McGregor has cast a suspicious eye on the analyst projections for cloud growth and wonders how these tie in with his own experience in the SME sector:
Last week, the 451 Group released a report which predicted a compound annual growth rate of 24% for the cloud computing marketplace. They predicted an overall value of $16.7 billion on the market by 2013. And yet Gartner's recent report says the market will grow to $148.8 billion by 2014.
Either somebody is drastically wrong, or 2013 isn't going to be a great year for cloud salesmen.
"This shows that the future rate of take-up for cloud services is far from determined," says McGregor.
The level of interest among SMEs for cloud doesn't match the hype. "True, some businesses already use some kind of cloud service such as Salesforce, a hosted exchange or an online backup. But the number who will move to a fully hosted environment are rather less dramatic," he says.
Connect's research among partners and clients indicates less than five per cent would switch. Which is surprising given the enormous benefits to be had from the cloud. Fujitsu's study this week shows that a 24% cost saving is achieved on average by the CIOs and IT managers who have made that change.
So why are SMEs hesitating? They're always cautious about technology anyway. Most are comfortable with their own servers and infrastructure, worry about their data when its away and therefore see little reason to change.
So put that in your next report, Gartner!
The tipping point, in short, is not in sight.
This was first published in November 2010