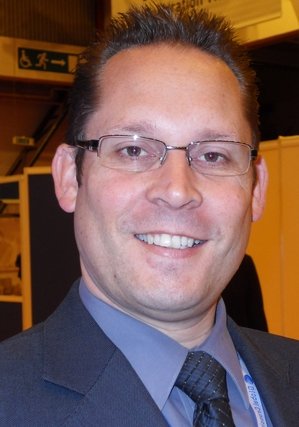 In the latest of his series of briefings on IPv4 Jeff Smith, a strategist at Global Crossing, warns that the move to IPv6 will be less like a revolution and more like an evolution.
Good news: migration to IPv6 isn't a massive task. Bad news: it's lots of little tasks.
Compensatory good news: You get the chance to tell your network manager to 'read the manual!'
OK, so IPv4 addresses are running out. What does this actually mean for businesses affected?

Well, there no big changes needed, but plenty of small ones, all that will need enormous attention to detail.

Still, this is a great time for users to get their own back on network managers. If they're not experts on IP6 then it's time to issue the time-honoured techie rejoinder.
Read the manual!
Once they have done that, they can start assessing the LAN, the routers and the carrier your company uses.
But, before you do anything else, talk to your ISP and insist they assign you some IPv6 address space.
Make sure your carrier can provide a dual stack connection. I've said this before, but it's a point worth repeating. A dual-stack network can route both IPv6 and IPv4 simultaneously, on the same network. So your internet connection has both paths.
But once you have your new IPv6 addresses, the real work starts. First you must configure all routers to run IPv6. Some hardware does this automatically, but the chances are you'll need to do some manually. Once the LAN has been switched, move to your PCs and servers.
Most Windows Vista and Windows 7 PCs will have IPv6 as a default. But you may have turned it off for security reasons so now you need to turn it back on. Then you'll need to update your servers, databases and inter-machine communications.
Now comes the hardest part. Enabling IP phones, converged communications packages and video conferencing will be challenging. This IP-based hardware may not be IPv6-enabled by default, so you will have to ask the hardware or software vendor involved if they support IPv6 and when they plan to. Take a good book as you'll be on the phone for ages.
Think of the migration to IPv6 as an evolution rather than a revolution. All these small steps will make a big difference to the future availability of your IT and network services.
This was first published in February 2011