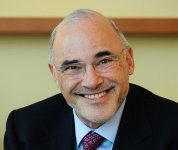 Did you see the big news that Leo Apothekar, CEO of HP, wants the company to be cool like Apple?
Depending on which web site you rely on for your IT news, some of you might have seen it yesterday (3 February). Others might have seen it on 2 February. But there were also web sites that featured the "news" on 1 February, 31 January and 30 January. So, really, there's no way anyone trolling the Internet could have missed Apothekar's comment that "I hope one day people will say 'this is as cool as HP', not 'as cool as Apple'."
For the record, the original interview with Apothekar appeared on the BBC web site on 28 January. All I can say is it must be one humdinger of a story to still be going strong five days after it first appeared. Or perhaps, people found it so unbelievable, they had to keep repeating it!
This was first published in February 2011