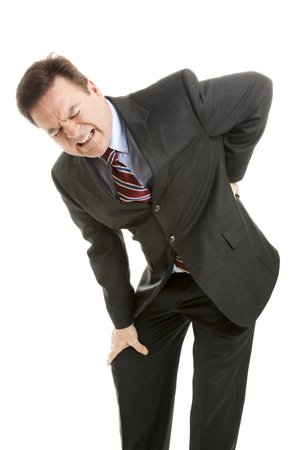 Sometimes, late at night, I find myself weaving along the street, bent over double as I stare at the pavement, wishing I hadn't indulged myself and desperate for the agony to end.
Now the British Osteopathic Association (BOA) has launched an app for that. Its new find-an-osteopath mobile application should help you locate the nearest saintly back specialist.
The BOA says you can find your nearest osteopath in minutes on your smart phones.
(Hmmm, we'll have to take your word on that)
It also provides useful top tips on how to relieve joint aches and pains.
The app for both the iPhone and Android phones is called "Osteopathy, relief from back, neck and joint problems".
Also offers guidance on what women can do help relieve pain while pregnant.
This was first published in April 2011