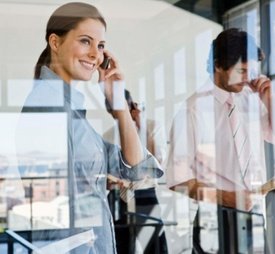 Cloud servcies provider Intercept IT has teamed up with its customer, online lingerie store figleaves.com, for a campaign aimed at getting more women into the IT industry.
Five employees from Intercept are appearing in a new social media campaign, dubbed 'Be Bold', posing in some of figleaves.com's latest designer styles in a campaign featuring real women to help drive attention to the need for increased diversity in the industry.
We've long known that there aren't many women working in the IT industry; last year's UKRC report Women and Men in Science, Engineering and Technology estimated the figure to be a frankly pitiful 12.3 per cent.
Intercept is in fact quite unusual among IT firms; an above average 19 per cent of its total workforce and a very laudable 60 per cent of its management team are women.
The bottom line is we must applaud any initiative that tries to redress this outrageous imbalance, and according to Intercept everyone involved had a great day out at the photoshoot, and took away some fierce styling tips from figleaves, as Gok Wan would probably say.
The 'Be Bold' campaign was clearly not conceived with prurience in mind, and Intercept's boardroom is evidently not stuffed with page three reading dinosaurs, but even so I'm left questioning if this campaign, however well-intentioned, sends the right message to prospective employees.
Are there not more original ideas out there?
Photo courtesy: Jupiterimages
This was first published in July 2011