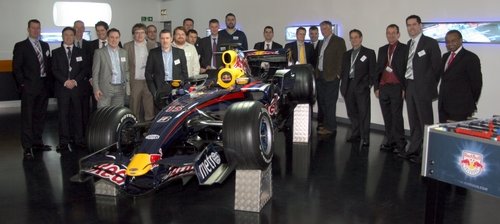 Managed network and hosting services provider Claranet is attempting to drum up some new business in the comms channel with a series of recruitment sessions, the first of which was held at the Red Bull Formula One team's factory.

Twelve potential resellers and distribution partners were invited to tour the Milton Keynes facility - although the price of admission was a seminar on exploiting new trends in the world of networking.
Here's hoping the scheme proves more successful than the current Red Bull F1 line-up of Sebastian Vettel and Mark Webber, who so far have only managed to win one race as the McLaren line-up of world champion Jenson Button and Lewis Hamilton is proving dominant in the early stages of the 2010 season.

Partisan? Me?

Claranet, incidentally, runs an international MPLS core network enabling service provision across six European countries, as well as the US, backed up by 16 data centres and a 24-hour NOC.

This was first published in April 2010