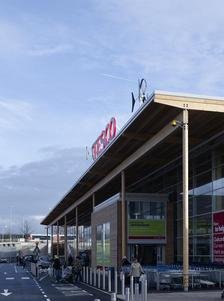 MicroScope's sister publication ComputerWeekly.com reports today that supermarket leviathan Tesco is planning to put free customer wi-fi in its stores.
The firm's chief executive of retailing services, Andy Higginson, let the cat out of the bag at a retail conference in New York.
"Our customers lead busy lives. When they shop at Tesco we know they are looking for both value and convenience so we are always looking at new services that will help provide these," a spokesman told our esteemed colleagues.
You know, I can't help but think this is all rather pointless.
Look, the sort of people who sit in supermarket cafes are not generally heavy internet users, although it will certainly be a relief to those who have struggled with the poor mobile network reception in Tesco's cavernous metal boxes.
But unless you're a price spy for ASDA, why would you want it?
And Steve Demianyk, channel manager at Ipswitch's Network Management Division, points to the inevitable security risks.
The high-footfall in the average Tesco will create unpredictable usage spikes and untold security risks to Tesco's infrastructure, Demianyk argues.
"This plan exacerbates the need for the store's IT administrator to have a complete sight of who is using the network and what exactly they are doing. Just imagine how hard a task that would be on a busy Saturday," he says.
Tesco wi-fi? It's a little thing, but I can't see it being much help.
Photo courtesy: Dennis Gilbert/View Pictures/Rex Features
This was first published in January 2011