Some people groan when they hear IT marketing clichés. They have the opposite effect on me. If I'm sitting, jetlagged, in some conference on the other side of the world, and a man begins a presentation with the words 'We need to be customer centric', a wave of euphoria passes through me. It's like being relieved after a long siege. I'm happy because if someone begins their speech with a statement about being customer centric, or aligning IT to the business, you know you can comfortably catch up on your sleep. After one of these Power(point) Naps, one can emerge refreshed and face the day more confidently.
A word of warning though: don't relax if you hear someone describe how IT should adapt to the way people work. That flies in the face of everything we know about the cloud. So you could be about to witness a controversialist in action, which is always thought provoking.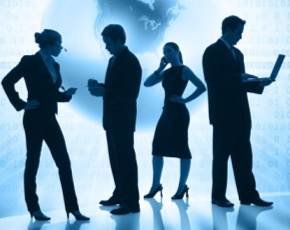 The age old wisdom was that IT should be shaped around the way people worked. In theory this sounds great, but in reality it can have disastrous effects on a company. Look at Enterprise Resource Planning (ERP) systems. They promised to make companies more efficient. In practise, they had the effect of pouring quick setting concrete into an engine.
In the past the channel made its money by developing bespoke ERP software for clients. Though they did this for all the right reasons, the effects were disastrous. These ERP systems ended up being monsters, which ate budgets and enslaved the IT department into a permanent state of support. The IT department spent 80% of their time servicing the hardware and the operating system.
Cloud computing, just by dint of being cheaper and more flexible, will kill off ERP, says Clive Longbottom, principle analyst at research firm Quocirca. "It might take some time, but the death of the enterprise application is beginning," says Longbottom.  "I have said it before, and I'll say it again - and again, and again. Cloud is the harbinger of that death, and I, for one, can't wait for it to do its business."
Now, there's man whose presentation I would like to watch! I don't think I would sleep through that one.
But Longbottom could be in for a long wait, according to Simon Daykin, CTO at Logicalis, who argues: "ERP has a long future."
The cloud will change things, for the better, Daykin says. Ironically, one of the biggest changes is that resource planning software, when delivered by the cloud, will not be tailored to individual needs. Instead, the mass produced model of cloud computing means that everyone gets the same version. "This industrialised delivery model gives a system that's easily supported," says Daykin. Which saves everyone a fortune on the cost of ownership of a system.
It also takes ERP out of the hands of the IT department sometimes, according to Jason Currill, CEO of Ospero.
"The days of IBM mainframe dominance followed by the rapid adoption of client servers has meant the cloud and SaaS have brought ERP to everyone who wants it, not just multinationals and large corporates," says Currill.
"In the past ERP was strictly the domain of IT," says Currill, "but with the consumerisation of technology, it has become part of the everyday business workflow."
Cloud systems have meant that ERP no longer takes months to setup, but rather is ready in a matter of days, says Currill.  
It does rather fly in the face of the old maxim that IT should fit around the customer's business processes. These days, you seem to have to work around the off-the-peg cloud app. There is still work for the channel though, as systems integrators make the systems gel with existing platforms. So the developer's loss is the systems integrator's gain.
This was first published in August 2012